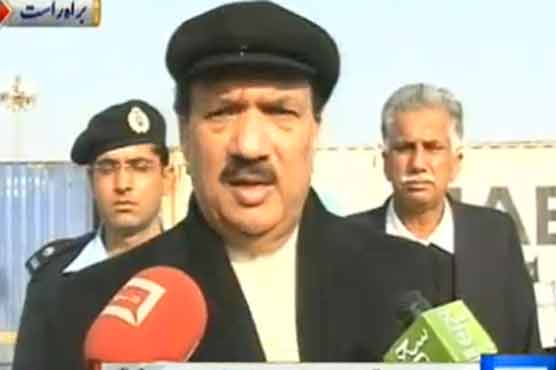 Malik says Tahirul Qadri wants to become prime minister.
ISLAMABAD: Interior minister Rehman Malik has said that Tehreek-e-Minhajul Quran (TMQ) Tahirul Qadri has no agenda, adding that he only wants to postpone the upcoming general elections.
He was addressing the media in Islamabad.
Malik said he has learnt from one of his friends that Qadri wants to become prime minister.
Referring to his charter of demand, Malik said the dissolution of election commission means a delay of another six months in elections.
Malik said that there were threats of terrorist attack on the rally of Qadri. He termed TMQ chief a lair, saying that he would resign if Qadri could prove that landmines were placed in his way by the government.
He maintained that no one would be allowed to derail democracy