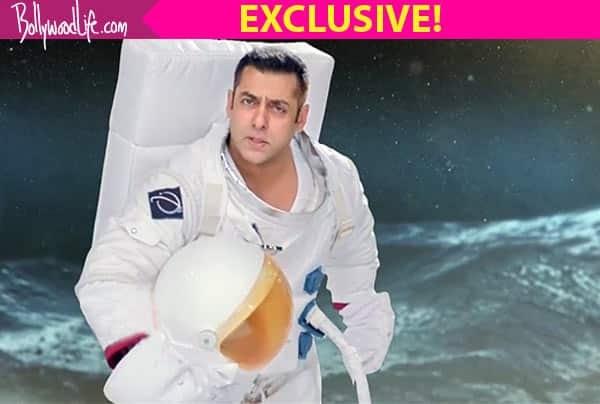 It will have six celebs along with common people
Guys, Bigg Boss 10 is getting closer. The first promos of Salman Khan as an astronaut has got us hooked. This season is a different one in a huge way. For the first time, we will see common men inside the house battling it out for the coveted trophy. Till date, we have heard the deep baritone of Bigg Boss scaring the celebrities, now an average Joe like us will get to experience that feeling.
A little birdie informs us that there will be around 14 people inside the house. Out of these, six will be celebrities while the rest are the chosen commoners. Some of the celebrity names floating around are Radhe Maa, Rahul Raj Singh, Armaan Jain, Nakshatra Bagwe, Sunil Grover and Raj Mahajan. Now, it is a very interesting mix. Tainted actor Shiney Ahuja is also supposed to be inside the house. A few days back, Rahul Raj Singh said he would love to get inside the house. We can understand since it has become a platform to vent all feelings. People with dubious records have come on the show earlier as well. Radhe Maa also gained notoriety after Dolly Bindra leveled charges of +++ual harassment and obscenity against her.
(Also Read:
Kishwer Merchant and Suyyash Rai to get hitched in Dec
)
The common men selected belong to different walks of life. There is buzz that we will see a corporate guy along with simple working class people like milkman and rickshaw wala. Of course, this mix might not seem as interesting as a list of celebs with scandalous pasts but the new format is damn engrossing.
We are sure more celebs will get inside the house as it is a norm with every season. The low TRPs of last year have been a cause of worry for the channel and makers. This is why the drastic change according to some sources.
This year, a lot of hopes are riding on Bigg Boss. The poor TRPs of Jhalak Dikhhla Jaa and 24 have been giving a lot of anxiety to the channel. A Salman Khan show can definitely pull them out of the mess.
Salman Khan is now shooting for Tubelight in Manali. He plays the role of a soldier in the Kabir Khan film. The superstar will wrap up his schedule to be more relaxed post October. Bigg Boss 10 gets underway in a month's time and we will keep you posted.
(Also Read:
Bigg Boss 10 Poster Revealed Featuring Host Salman Khan
)